Preventive Maintenance Service is a full repair shop. We specialize in Ford Power Stroke Engines. We are dedicated to give you the best service for your powerstroke diesel at the best possible price.

You can help ensure your PowerStroke Diesel engine provides the best performance and durability by always following the proper maintenance schedule and we are here to help you!

We sell & install Bullet Proof Diesel components. These components circumvent expensive repairs and costly downtime while providing the reliability that super duty owners expect from their trucks.

Power Stroke Diesel Specialists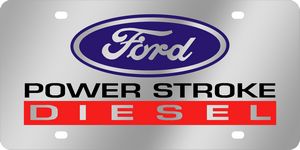 Ford,Powerstroke,  Ford Motorcraft , Ford Genuine Parts and the Ford Design are registered trademarks of the Ford Corporation. powerstrokeclearwater.com, has no affiliation with the Ford Corporation. Throughout this website the terms
"Ford",and"Powerstroke" are used for Identification purposes .

12555 47th Way North, Clearwater, Fl 33762